FOR SALE
toyota sienna gen 2 (2004-2010) conversion kit
Conversion only!
We plan to keep the van and install the kit in your van.
DETAILS
PRICE: $4,200 (INCLUDES INSTALLATION)
DATE BUILT: AUGUST 2018
ACCOMMODATES: 2
REMOVABLE CONVERSION WORKS WITH: ANY GENERATION 2 TOYOTA SIENNA (MODEL YEARS 2004-2010)
OWNERS: 1
USAGE: LIGHT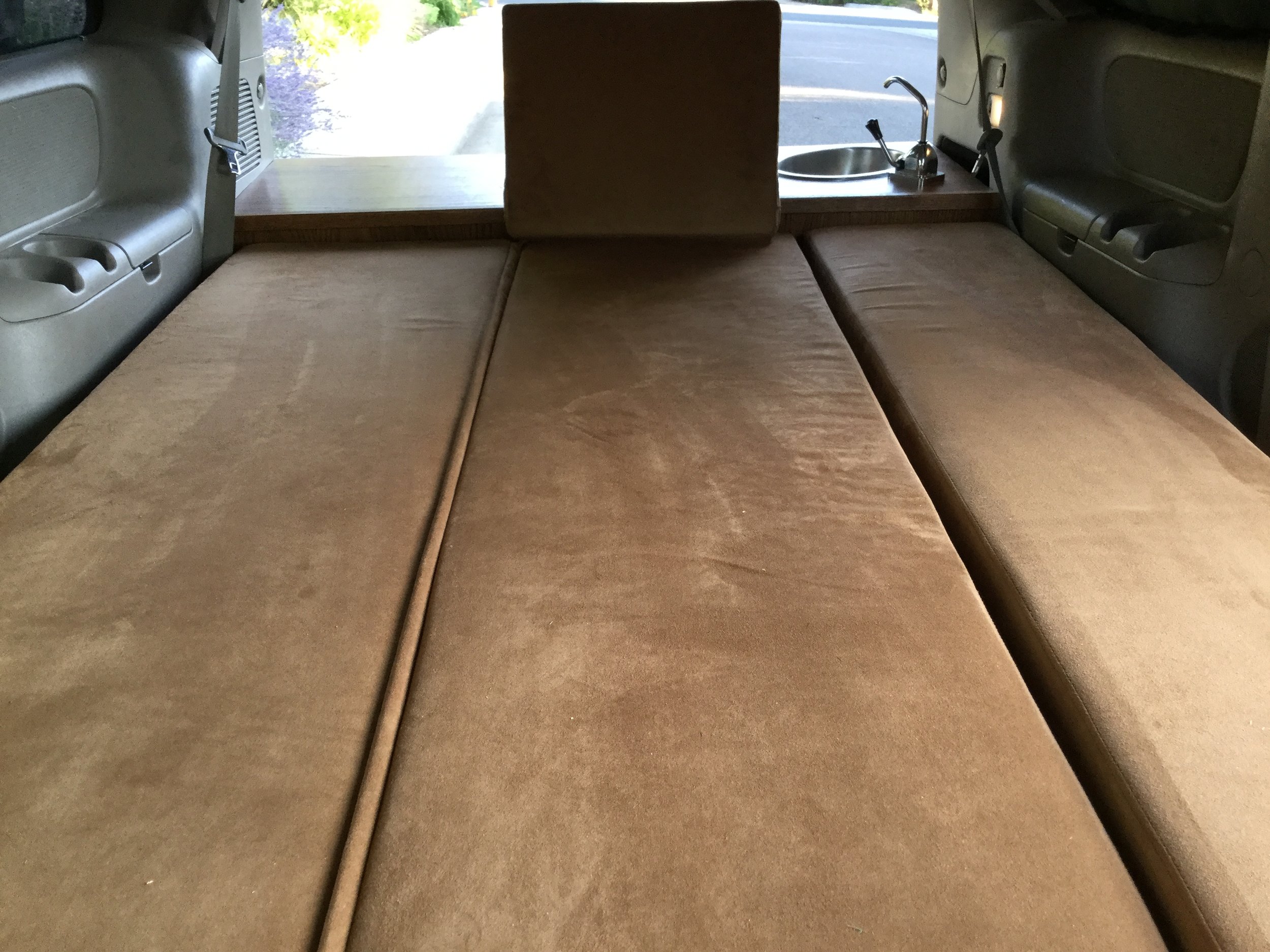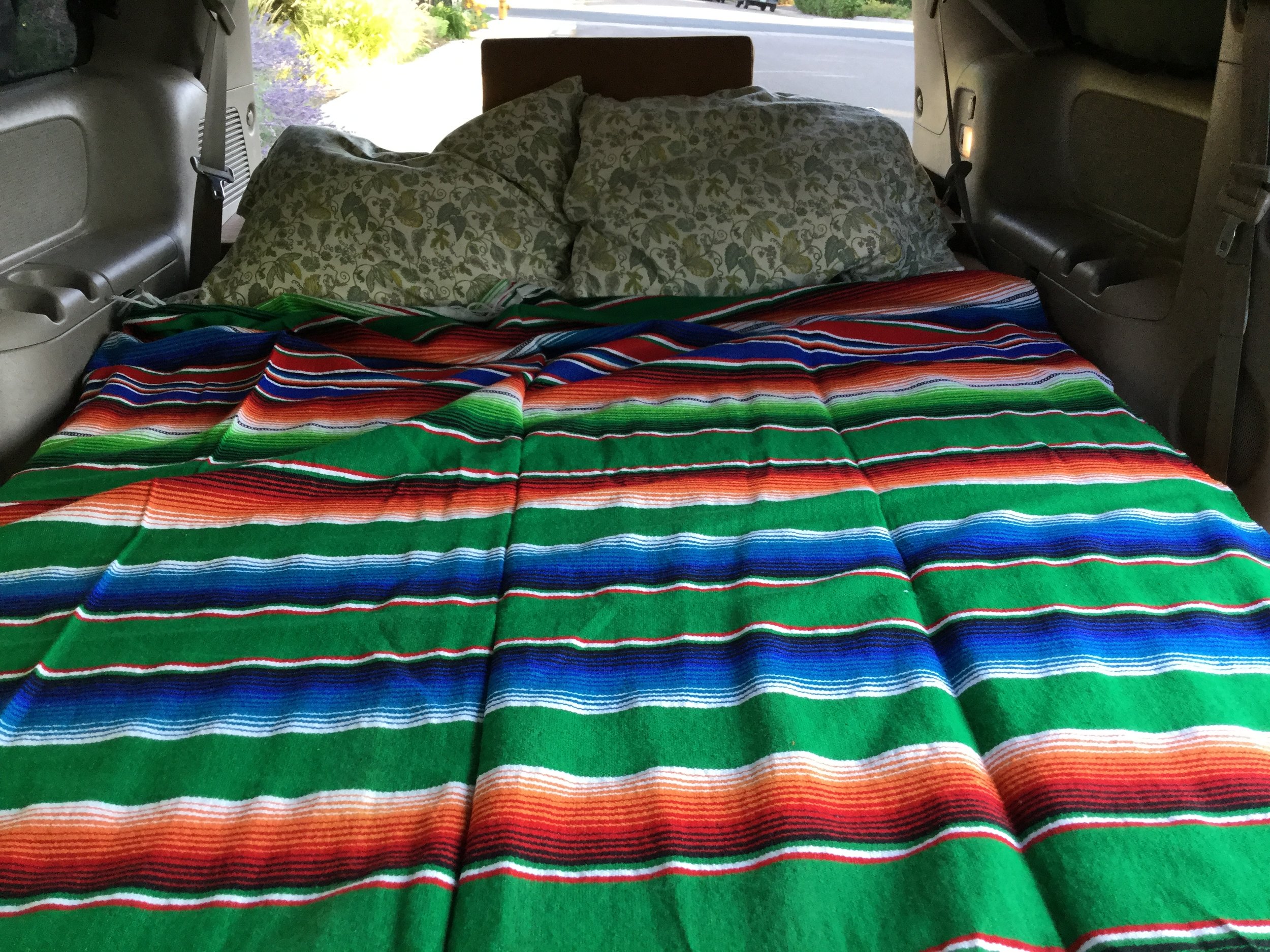 FEATURES
Full Kitchen with running water, grey water bucket, stainless steel sink, hand pump, soft close drawers, shelf storage space, stove storage space

Full Size Memory Foam Mattress which can be broken down for solo travel

Memory foam chair

Ample storage space

Fully removable (11mm hex head bolts)
ADDITIONAL FEATURES AVAILABLE
Since completing this conversion, we have developed several new features. We can add the following features for an additional cost:
Lagun Table Mount with Finished Dining Table ($400)

Fold-Out Table in Kitchen ($150)

Black-out Curtains ($750) - Color of your choice, installation takes 2 days
watch a video tour of this conversion kit!